The Castle
Start From
€100.00 / Night
Renting from 5 000 € / week
An ideal place to celebrate an important event, a family gathering or a birthday, weekly or for a long week-end.
DESCRIPTION
12 Rooms
11 Private bathroom
Big fitted kitchen
Wi-fi
A large dining room with wood paneling and a piano
Underfunds with ping-pong tables & table football
Central heating
Swimming Pool
Playroom for children
Painting workshops
Maximum 28 people
HISTORY OF THE CASTLE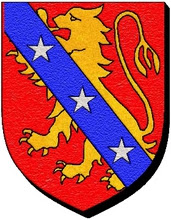 In 1873, Charles de Bretagne marries Gabrielle de la Bajonnière and inherits the Property La Bijoire in Vendée.
He decides to demolish the old dwelling in order to build, in two years, a new one, flemish style, just like the one of his ancestors. The property has remained in the family for four generations.
The swimming pool is located in the charming complex of dependancies built before the castle, in 1855. The chapel, of the same period, completes this beautiful overview.